Music Mixing Lessons Online
One on One online mixing lessons with celebrity audio engineer Mr Mix and Master.
Vinnys offers affordable engineering lessons VIA online platforms. This allows him to teach what he has learned about mixing, mastering, and even ProTools courses over the last 15 years one on one, no matter the difference in location. He offers live mixing and mastering lessons using Skype, never recordings. Visit the contact page and inquire about details.
CONTACT US FOR PRICING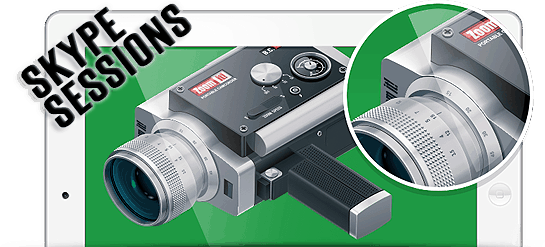 Music Mixing Lessons Online
If you have ever tried to get into audio mixing, then you know that doing it on your own would take you many years, even without grasping it all. However, getting a music mixing lesson online that will take you through the rudiments of audio mixing and sound production techniques being used today.  Most professionals will be more than happy to charge you through the teeth, and you will need to sacrifice quite a lot of time and energy to hopefully get it done and learn only the basics.
So, why not chose an alternative? At Mr. Mix and Master, we provide professional audio mixing and production lessons which are convenient, easy, and cost-efficient. As opposed to having to pay between $25,000 and $50,000 on a schooling that takes years to complete and puts a strain on your pocket, you could spend just $2,500 and get lessons that are just as impactful with 30X platinum and diamond awarding mixing engineer Mr. Mix and Master.
Our music mixing lessons courses are in-person, but we can always provide lessons online via Skype for our students outside the South Florida area. Rest assured that the Skype courses are as comprehensive and complete as what you will get anywhere else. The online mixing lessons that we provide at Mr. Mix and Master are divided into two:
The Standard Music Mixing Course
First, we have our Professional Class, which takes lessons in pro tools and basic vocal recording techniques. Here, we provide lessons on pro tools, using shortcuts on the keyboard, and becoming a more professional sound mixer on the face of it.
In addition to all of this, our professional audio mixing students will also be certified via Avid Pro Tools video courses. The Professional Class provides an explanation of how you can record quality vocals, a knowledge of basic plug ins, clarification of signal flows, and much more. We show you how to record for lead vocals and when you should stack your vocals, creating harmonies, and working with several microphone techniques.
As expected, your use of pro tools such as pre-amps, microphones, and compressors will also be covered as well. The course will provide an in-depth understanding of the professional audio mixing class, and after about 101 video courses, you will be more than ready to conquer the radio and studio environment.
The Advanced Music Mixing Course
Then, we have the Mixing and Mastering Lessons themselves. Here, we provide an exposition into achieving proper radio quality. The Mixing and Mastering Lessons are for people who have taken the Professional Course and who understand audio mixing at more than the fundamental level. For those who understand the use of pro tools, we will explain how you can achieve the radio-ready sound. You also understand sound production and how to mix vocals.
Of course, our Mixing and Mastering Lessons will be incomplete without explanations of pitch correction and autotune. The lesson will show you how you can deal with singers of all types, regardless of their part or key preferences. We also explain equalization, compression, de-essers, signal flow, delay sends, and much more.
Rest assured that all of our sound production classes are fully online. You get up to 101 or 102 course modules, depending on how much you pay and the tutoring package that you choose. The courses will also show you how to make use of the necessary tools, and since we will be taking you through Skype, you can learn from the comfort of your home!
Here are a few of the biggest beginners mistakes we would like to share with you.