Are you a musician looking for someone to make your tracks the best that they can be? You've come to the right place! Celebrity mixing engineer Vinny D will help you take your music to the next level.
Just listen to our before and after samples!
Before and After Mixing Samples: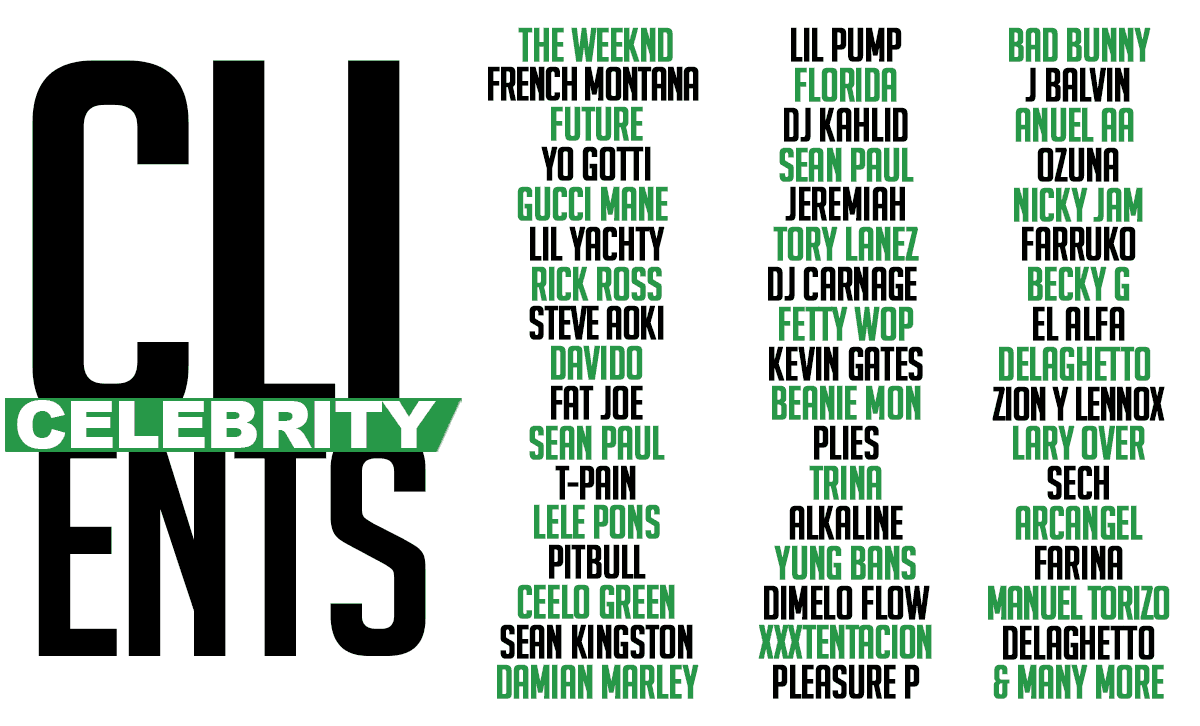 You don't have to bother visiting our Miami location to get professional audio mixing. Once you get in contact with us, you are guaranteed to enjoy the very best online audio mixing because we can confidently say that we have an industry-leading audio engineer.
Vocal Mixing Rates
Our vocal mixing rates are based on turnaround time and whether you want the track mastered as well. Take a look at our full prices below.
Vocal Mix Only Prices:
Standard Mix (3-4 weeks) – $109.99
Express Mix (10-14 days) –  $144.99
Priority Mix (3-5 days) – $224.99
Vocal Mix and Master Prices:
Standard Mix and Master (3-4 weeks) – $149.99
Express Mix and Master (10-14 days) – $199.99
Priority Mix and Master (3-5 days) – $299.99
The cost of our mixing services online is $109.99 for a track while orders of 10 songs and above can be done at a discounted price when you get in contact with us for a quote. The $99.99 rate per track covers your vocal mixes, and for a two-track beat only. If you need your beat mixed as well, take a look at our beat mixing services.
Regardless of the package you choose, ever order comes with UNLIMITED FREE REVISIONS so you're guaranteed to end up with something you love.
What Happens Next?
Our mixing services online is a seamless process that you can complete in just 4 steps.
Select the turnaround time you need and click "Add to Cart". Once you complete your order, you'll be emailed a link that will allow you to upload your files to our secure server.
Prep your files for mixing by making sure all faders are at unity or 0db, panning is down the center, effects are bypassed, vocals are in mono and beats/2track instrumentals are in stereo.
Export your vocal and beat/instrumental stems and send them to us using the secure link in your email.
Our professional audio engineer Vinny D will mix your track to perfection before sending it back to you for your review. If you aren't completely satisfied with the mix, you can request unlimited revisions until you are.
FAQs
View our most frequently asked questions that everyone needs to know for our mixing services online. Familiarizing yourself with the FAQs below will enable us to serve you better and ensure that you send the right file with the required settings.
What should I know about recording my audio files?
Record your audio files at 24 bit or higher for best quality. The session sample rates must be 44.1 KHz or 96 KHz. This increased dynamic range helps against the structure issues you can experience while recording. In addition, you can achieve lower noise floors and high resolution.
What is decibel setting should I use for my recordings?
Keep your recordings around -3 dBFS. We don't recommend using more than -6 dBFS. Vinny D will handle any volume issues during the mixing stage.
What do I need to know about exporting my files?
If you will export or bounce tracks from a DAW other than Pro Tools, it is crucial for plugins to be bypassed and faders to be set at unity or 0 dB. Vocals should be exported as mono files, not stereo files (for the best results). Beats/2track instrumentals should be stereo files.
What is the best starting point for file export?
Export all files in the same region from the same starting point of the session 0:00. When Vinny imports them, it is critical to ensure they are fully synced and line up properly.
Take your music to the next level today!