Online Music Mixing
Are you a musician in need of a world-class company to mix music online? You are definitely at the right destination if your online music mixing is handled by 129 times platinum mixing engineer Vinny D. Now you don't have to bother spending time at home trying to get your recordings ready because a professional can perfectly get the work done and this is possible irrespective of your geographical location.
Before and After Mixing Samples: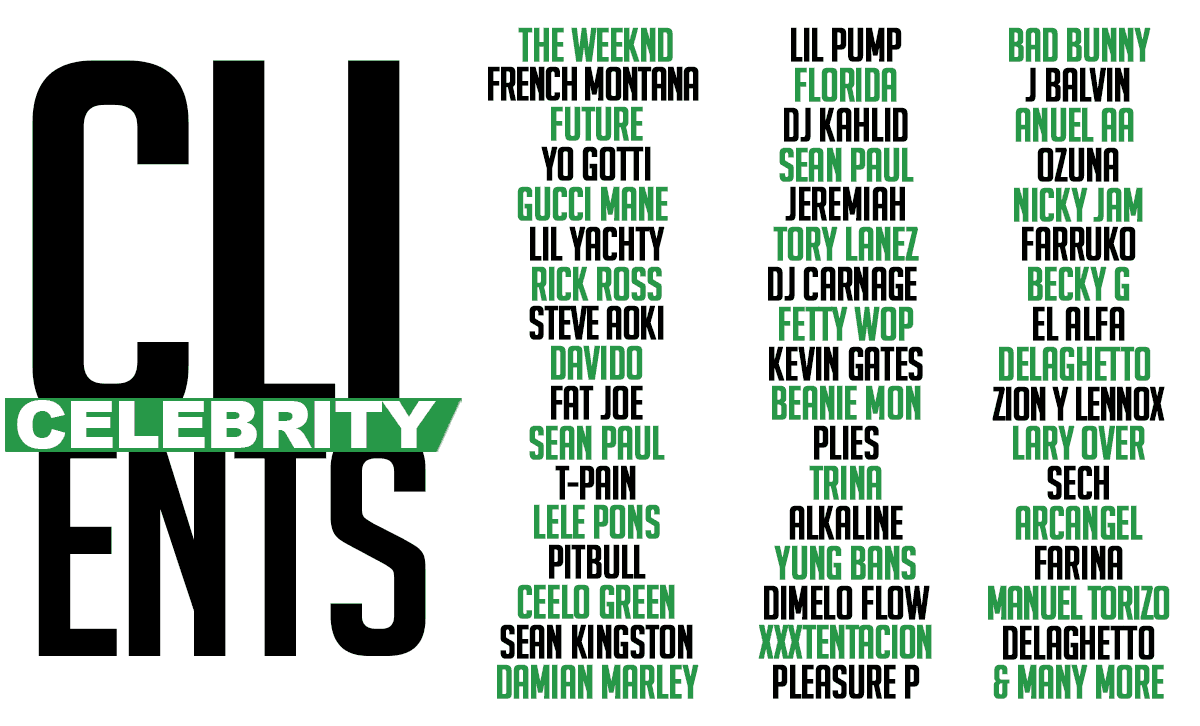 You don't have to bother visiting our Miami location to get professional online audio mixing. Once you get in contact with us, you are guaranteed to enjoy the very best online audio mixing because we can confidently say that we have an industry leading audio engineer. But don't take us for our words, contact us for your first mixing services online, and you will realize why you need to stick with us. Want to hear for yourself, visit our before and after samples page.
There is always a radio ready mix by choosing Vinny D, and his clientele cuts across different parts of the world. He has provided services to musicians based in different parts of the world, and numerous celebrity clients. Any musician who needs to mix a record  knows that Vinny D always does a perfect job with a radio ready guarantee. Having a professional sound quality can play a significant role in the result an artist receives from every original recording. Stardom and fame can come from utilizing the best hands in the industry, which is what we offer when you choose our professional online music mixing service.
Our mixing services online is a seamless process that you can benefit from by merely uploading your pro tools sessions or the individual stems of each track if recorded in other DAWs to www.wetransfer.com. It is also important to note that if you intend sending stems, then you need to make sure that all faders are at unity or 0db, panning is down the center, effects are bypassed, vocals are mono files, beats/2track instrumentals are stereo files.
The cost of our mixing services online is $109.99 for a track while orders of 10 songs and above can be done at a discounted price when you get in contact with us for a quote. The $99.99 rate per track covers your vocal mixes, and for a two-track beat only.
More so, our pricing for beats/instrumentation mix varies, which means the pricing depends on the number of individual tracks and the quality of the sounds/instruments involved. The average cost for beats/instrumentation mix ranges from $100 to $200 per mix. Feel free to contact us and get your quote ready.
It is common to find a music mixing company that is only interested in profit-making with little consideration to quality service. This means an artist can get poor service delivery if the cost of music mixing is the primary deciding factor regarding the company to work with for online music mixing.
More so, if you need a creative touch to music mixing that has a global appeal, then you can count on us to get the job done. We have a client base that spans across different continents which have enabled us to engage with several talented artists, so we are creative at infusing creative concepts to every music mixing project that we handle.
If you are looking for the best online song mixer, you can count on us to deliver a perfect mix, and we have all it takes to make it happen. We want your music to be the next big thing because the success of your musical piece is a top priority for us.
FAQ FOR ONLINE MUSIC MIXING THROUGH VINNY D
View our most frequently asked questions that everyone needs to know for our mixing services online. When you want the job done through Vinny D. familiarizing with the FAQs below will enable us to serve you better and ensure that you send the right file with the required setting.
What should I know about recording my audio files?
Record your audio files at 24 bit or higher for best quality. The session sample rates must be 44.1 KHz or 96 KHz. This increased dynamic range helps against the structure issues you can experience while recording. In addition, you can achieve lower noise floors and high resolution.
What is the decibel setting I should use for my recording?
Keep your recordings around -3 dbfs. We don't recommend using more than -6 dbfs. Vinny D will handle any volume issues during the mixing stage.
What do I need to know about exporting my files?
If you will export or bounce tracks from a DAW not being Pro Tools, it is crucial for plugins to be bypassed. Faders set at unity or 0 db. Vocals should be exported as mono files, not stereo files (for the best results). Beats/2track instrumentals should be stereo files.
What is the best starting point for file export?
Export all files in the same region from the same starting point of the session 0:00. When Vinny imports them, it is critical to ensure they are fully synced and line up properly.
How important is music mixing?
Music mixing is very important, after getting your vocals recorded and the instrumentals, it is essential to fit them together. Tracks need to be combined to a competitive mix and a cohesive blend before tracks are mastered. Music mixing ensures that people get attracted to music, thereby enabling it to go viral.
Do you have acoustic treatment?
Yes, there is acoustic treatment in our Miami recording studio that will be used for online music mixing. Acoustic materials such as diffusion, broadband absorption, and several other materials will significantly improve the quality of the mix. Our Miami recording facility is the worlds first ever recording experience and home to one of America's premier music recording facilities.