Online Music Mastering
Our superb online music mastering is done by celebrity audio engineer Vinny D aka Mr Mix & Master from our Miami, Florida recording studio House of Hits. Flexible pricing starting from $39.99 to $74.99!
Before and After Mastering Samples: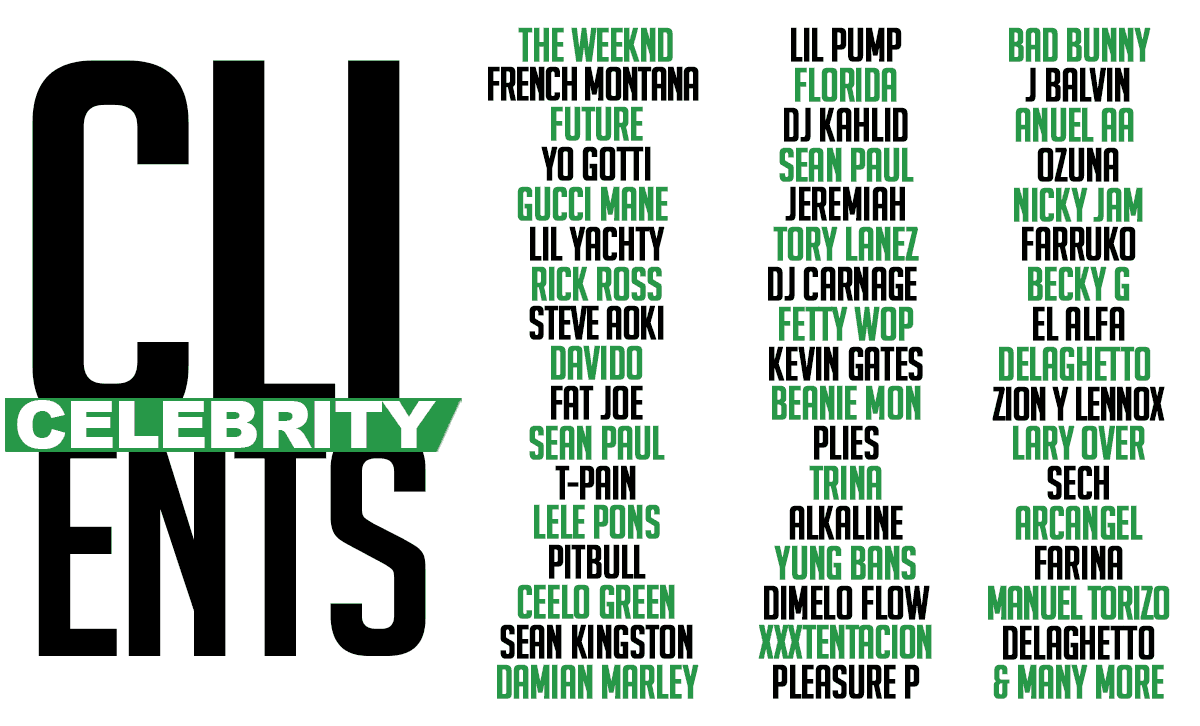 More information regarding our music mastering services:
If you are looking for the best online audio mastering, then you are definitely at the right place. We are definitely playing at the international level because we get the right result for global clients that need online music mastering services. It is also worthy of note that despite our commitment to excellence, our prices are affordable without any compromise on quality.
We have vast knowledge working in both the digital and analogue realm, delivering top-notch music mastering online that will blow the minds of clients. Our preference for top music mastering online ensures that we utilize professional/clean signal paths to get the result that we desire.
The affordable rates associated with our online music mastering comes with a good blend of excellent mastering equipment and an experienced team that is focused on providing the best possible result. There is nothing to worry about getting your work done perfectly if you are based in a different continent or a remote location. Our efficient transfer system can get all the audio and text files via the web so that we can get to work on your material and securely deliver the result you desire.
We are always prepared to go beyond your expectation when offering online music mastering services. The analogue and digital mastering equipment we utilize are carefully selected to compliment the studio requirement and ensure balanced acoustics as well as an excellent studio workflow.
The need to infuse creativity and experience is a highlight of the online mastering and audio mastering service that we render. We believe that every client is expected to enjoy top music mastering online and part of the measures we put in place is to utilize the creative display of sound we learn by working with clients from every part of the world. There is also an incredible attention to detail that is utilized in the service we render, the need to ensure audio fidelity is also considered a priority.
Before an audio mastering task is completed, we will compare the un-mastered and mastered versions, ensuring that there is a clear difference between the two. The mastered version will definitely possess a superior sound, which is a highlight of the major step we take towards ensuring that our clients receive the very best.
Also, we offer customized music mastering online if you want your music to sound in a certain way. The music mastering service will be tailored to suit any environment or target audience.
Our team understands how to maintain the overall dynamics of a song without fallen to the trap of unnecessary loudness, which is exactly what a professional music mastering service company can provide.
It is a great pleasure for us handling the task of our clients, because we always love to prove our reputation as the world's leader in online music mastering services.
FAQs FOR ONLINE MUSIC MASTERING
There are frequently asked questions that everyone needs to know for our online music mastering. Therefore, familiarizing with the FAQs below will enable us to serve you better and ensure that you send the right file with the required setting.
What is the recommended file type of working with?
We recommend you send .wav files to us, but in worst case scenarios we will be fine with a .mp3 file.
What other information do I need to know when submitting music to be mastered?
It is important to note certain information before submitting a piece of music for online mastering. Firstly, compression, limiting, or EQ should not be added to the master of the song. Also, if a plug in is used to control a master bus clipping problem, then the gain structure of the song should be lowered to (-3db).
What Vinny D setting should I work with for headroom?
Though it is not very vital, you could try keeping your Vinnny D setting at a range of at least 3db of headroom, and that will be just fine.
What is unique about our online music mastering?
Online music mastering gets a job done irrespective of your geographical location. There is a web interface that enables you to upload your audio files and any information to be attached before forwarding the content to our studio. Once the material gets to us, our celebrity studio engineer will swing into action on the task. Also, online music mastering is not different from a regular mastering, what makes online mastering different is the mode of attending to the task to be done, and the ability to have no physical meeting with an artist. Aside from that, the entire technique involved in getting the work done is the same.
How do I handle an error message while uploading my audio file?
An error message could be as a result of some issues which may concern an interrupted internet connection, a poor internet connection that has timed out, or a corrupt audio file. In any case, it is important to be certain of internet connectivity and the required speed as well as the need to verify the authenticity of the file to be uploaded.
Why do you prefer a format other than mp3 format for file upload?
To get the best quality, it is advised to stick with the format recommended by us. Other lousy formats will not deliver the kind of output that is best for you.
Why should I go with online music mastering and not a regular visit to the studio?
Since we provide top music mastering online, it is important to reduce the stress of having clients travel from a far distance to get their work done. Now there is no need for a client to sit impatiently while waiting for a mastering job to be completed. The online mastering service creates an avenue to get the requirements of clients as well as their audio file and painstakingly get to work on it while releasing the output at the agreed time. This option saves much cost that would otherwise be incurred by an artist.