Mixing Basics: Where to Mix Music Online
Mr Mix and Master mixing basics, a how to on where you should mix music online and how to find the right engineer. Providing an extensive overview of everything you need to know to be successful at obtaining the perfect sounding mix in today's loudness war.
Online audio mixing is a fast-paced and complicated piece of the music industry. It can also sometimes be frustrating, especially if you are relaying on old audio gear and mixing engineers offering services that no longer keep up with the industry standards in audio quality.
That's why its critical for you stay well informed and continuously stay up to date on all things music mixing related. Mixing music online is more difficult than ever in 2020 and it is becoming more and more troubling to find who you should use to mix music online.
When looking for the perfect match to take your sound to the next level the first step is finding a true professional audio engineer to make your music sound like what you hear on today's radio. Does your music just not sound the same, is your audio dull and lifeless? Experienced audio engineers develop unique sounds that take years if not decades to perfect, this is not a skill one can just learn from reading and why only a handful of successful engineers account for the majority of today's biggest hits.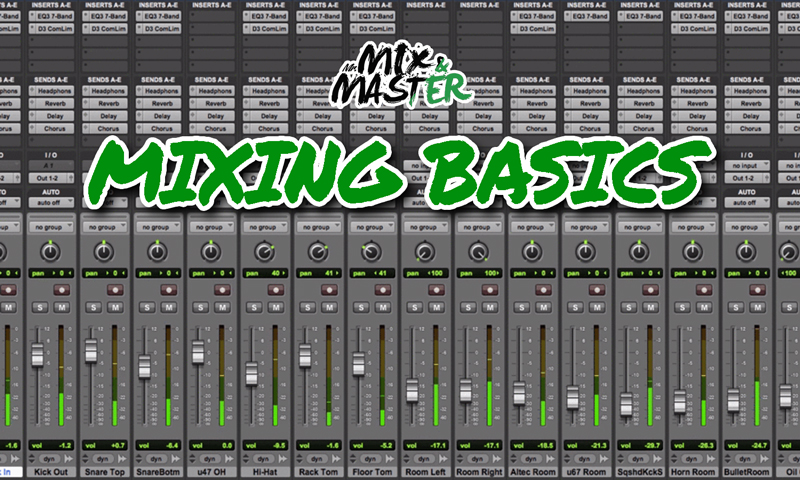 How to choose the right company to mix music online?
Style – Chances are you wont be looking to hire a jazz pianist to play on your hip hop record or vice-versa if you had a to make the choice. The same goes for audio mixing engineers, while some are renowned for their unique sound. Getting yourself familiarized in a specific genre will help you eliminate some that may not fit your genre of music. Every genre has its own unique sound and tones, thus it is absolutely critical when finding the right engineer who specializes in your genre of music.
Sound – Before making your decision on which company is a good fit, its a good idea to listen to the records and songs that engineer is credited on as a mixing engineer. Does their sound match your style music and genre, does the mix stand out and specifically the bass sound bigger than most records on similar stations? If so you may have a finalist if the music moves you in that special way. It is a good decision to note mixing engineers aren't Houdini and they cannot single handedly make bad song sound great, or fix a poorly recorded vocal.
Reputation – The main two areas to focus on here is the mixing engineer's credits and reviews across the web.

Credits help you eliminate the pretenders from the contenders and help you vet the industry's top audio engineers without wasting time and money. Credits are also a very strong indicator of quality control, while a few credits only may be an indicator of strong relationships rather than ability. Credits usually go hand and hand with price, but the goal here is to find an affordable price without compromising audio quality. There is a limited number mixing engineers who don't carry the big credits simply because the opportunities have not presented themselves, but chances are the ole saying is true… "You get what you pay for," this is especially true when it comes to choosing the right company to mix music online.
Reviews are exactly what one would think, a simple evaluation of the service a company provides which in this case is musically related. Speaking to other musicians and artists is a great way to find out who they think provides great service and would make a solid fit for your next record. Some key things to look for in review related to music mixing is if the engineer was professional, easy to work with, provides revisions free of charge, respectful, and communicates in a timely fashion. Working with a professional who understands what it takes to provide excellent customer service is what makes the big difference in the music business.

Budget – At this point you are probably asking yourself… How much does Music Mixing Cost? Mixes are typically charged on a per song basis, and this is where things can become a bit confusing. Mixing is roughly $100 to $300 per song depending on multiple factors, number one being turnaround time and two being the type of beat the song contains. If your song is a 2 track stereo file for example, the mix will be much more affordable as opposed to a beat that has multiple tracks and needs mixing as well. Other pricing factors to consider is the engineers track record of course, a professional mixing engineer with a better resume and credits will of course be on the higher side and closer to $300 per mix and above. For an engineer who mixed major hit records or ever has a few Grammy Nominations pricing can quickly jump to $600 to $1500 per ASCAP. The worlds top mixers in the business whose music you hear daily on the radio every day charge anywhere from 5k to 10k per song at the peak of the career and in rare instances also receive points on royalties in addition to their up front mixing fee.
Are you still not sure which mixing engineer to choose for your next project? No worries, there are still a few engineers out there offering mixing services as low as $99.99, while simultaneously offering affordable rates without compromising audio quality. A great example of such a company is Mr Mix and Master, who's mixing services come alongside an extensive credit list and some of music's biggest accomplishments. In 2019 alone Mr Mix and Master went 32 times Platinum, 4 times Grammy Nominated and also achieved the extremely rare Diamond Certification from RIAA in a 12 month span. Despite all the success, this company is one of the few who's pricing remains the same as before the success.
For more information regarding pricing and services offered, visit their mixing and mastering services page.