Our New Miami Recording Studio is Now Open!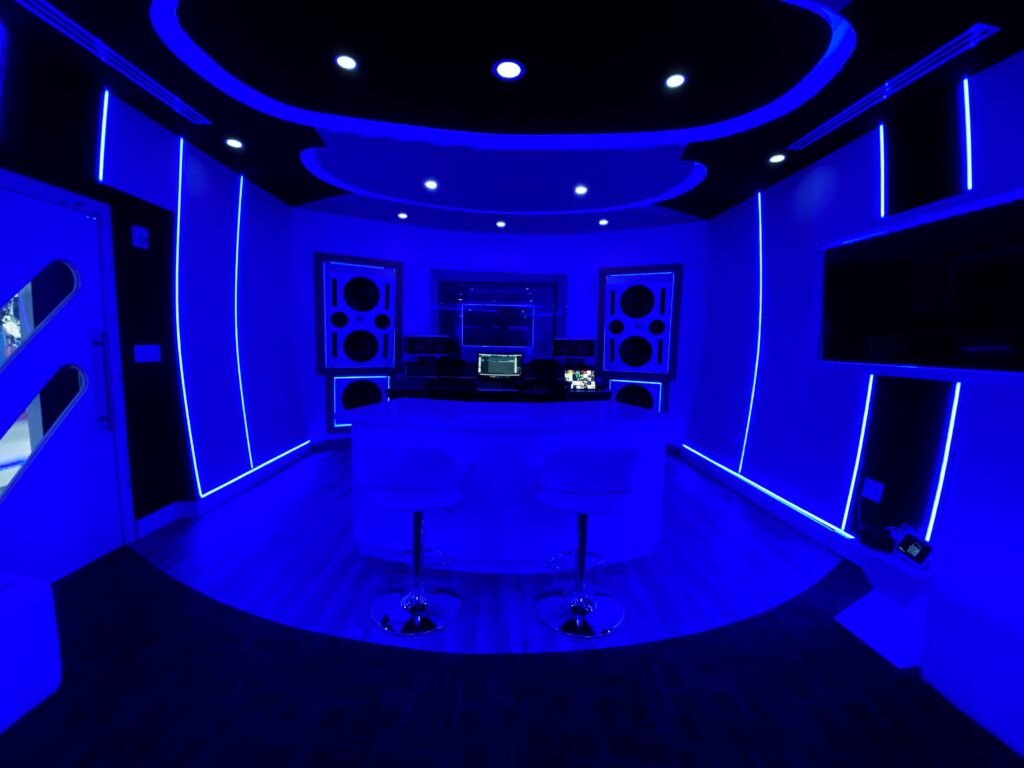 Our world class Miami recording studio experience is finally here!
Our Miami recording studio is now open to for all of your recording, mixing, and mastering needs. Under the captaincy of our 50X Platinum mixing and mastering engineer, Vinny De Leon, we aim to provide the best recording experience and services in Miami.
Looking for a new home to record your next record, look no further. Come experience our billboard charting mixing and mastering engineers to give your music a quick boost! We are the newest recording studio in Miami offering the worlds first ever recording experience.
House of Hits boasts one of the best-recording facilities in Miami. But don't just take our word for it come see for yourself and why our production team is 50+ platinum production team and nominated for 4 Grammy nominations in 2019 alone.
Additional Services Offered:
State of the art recording facility
Music mixing services
Music mastering services
Custom beats and beat mixing
State of the Art Recording Facility
Are you searching for a professional accessible music recording studio in Miami? With so many studios to choose from, we understand how hard it can be to find a place to call home.
But don't fret, we welcome you to the House of Hits Miami. Why should you choose us? Good question.
We are the world's first-ever unique recording experience located in the heart of Miami. Our modern studio features state of the art equipment and an army of multi-platinum audio engineers. Oh, by the way, several A-list artists call our Miami recording studio home in recent months.
We have hosted the following celebrities last month alone:
French Montana
Lil Pump
Lil Mosey
Maluma
Anuel AA
Sech
No, we are not bragging. We just want you to know that we are competent at what we do. We have multiple Billboard #1 hit song's and and a plethora of RIAA Diamond certifications.
But even with our impressive achievements, we still manage to keep our prices affordable and competitive. Take that leap of faith with us and you will not regret it!
At our new world-class Miami recording studio;
We offer high-end music recording equipment and atmosphere
We provide a private and professional working environment for our clients
Competitive rates compared to other studios located in the city and not the suburbs
We have an affordable facility rates for video shoots and listening parties
We have successfully launched the House of Hits, we are proud to now bring the world's first-ever recording experience to Miami Florida.
Are you an upcoming musician, producer, sound engineer looking to level up on your game?
At House of Hits, we have an award-winning team ready to cater to your recording needs. Also, we offer mix-n-mastering services at unbeatable prices!
If you are looking for a Miami recording studio near me and we came up in your search, that's a sign! Pay our House of Hits Studio a visit and let us make your recording dreams come true.
Book a session with our Miami recording studio and let's make a hit song!
Mixing services in Miami
Are you looking for recording studios Miami that provide high-quality mixing? Do you need a fresh pair of ears to listen to your mix and provide professional mixing tips in Miami?
Good news! You don't have to come to our Music Studios in Miami. Send your pro tools sessions to use and we will take it from there.
Our in-house multi-award engineer, Vinny, will take your mixing from good to great. As a 32 times platinum engineer nominated four 4 Latino Grammys, Vinny will mix your track remotely and deliver a radio-ready product to you.
If you are new to mixing, you know how hard it can be. There is a lot of heavy lifting required to get your track closer to your reference mix. But why sweat the small stuff when a Diamond Certified mixing engineer like Vinny de Leon is at your service?
Let us help you by reaching out to our online mixing and mastering engineers in Miami.
Mastering services in Miami
Have you made it through the mixing phase but hit a snag on the mastering part? Or perhaps you are looking for an upscale Miami recording studio near me to mix and master your track to industry quality.
Our online mastering Miami recording studio is at your service. We are a house of hits that turns 'Okay' sound to a radio-ready master that matches industry standards.
Let our celebrity audio engineer Vinny D polish your sonics and give them the revamp they deserve. Vinny has a vast knowledge of mixing on both digital and analog platforms.
When we master your song;
We correct any issues with balancing
We check and ensure there is consistency in your sound
We play around with plugins- compression, limit, EQs- to get your sound closer to the reference mix
Long story short, we go the extra mile to master your track or album to studio-ready standards.
Beat mixing in Miami
As Miami's newest recording studio, we pride ourselves as an online beat mixing hub. If you are a recording artist, producer, or audio engineer, looking for the freshest sound in town, then come over to the House of hits Miami.
At an affordable rate, we will show you how to mix your beats online and get them sounding great. We start you off on the basics and slowly introduce you to the complex art of online beat mixing.
With Vinny D in the cockpit, you have nothing to worry about. Whether you are trying to get your EQs or 808s right, our recording studio Miami sound engineer will offer the much-needed guidance.
How does it work?
Send over your stems as WAV files
Let us know your preferred stems. 5 or 35 stems, the choice is yours
Take care of clicking issues before sending your files
None of the files should end in red
Disable all plugins
Do that for us and we will do the rest for you.