Must-Know Music Producer Quotes
Producing music is all about tapping into feelings that live within us all and representing them through sound. The most influential producers in music find ways to bring a unique perspective to the art while drawing inspiration from those who came before. Audio engineer quotes can be a catalyst for your own work.
This list of audio mixing quotes from some of today's most essential producers highlights the importance of learning, growing and trying to make music in a way only you can.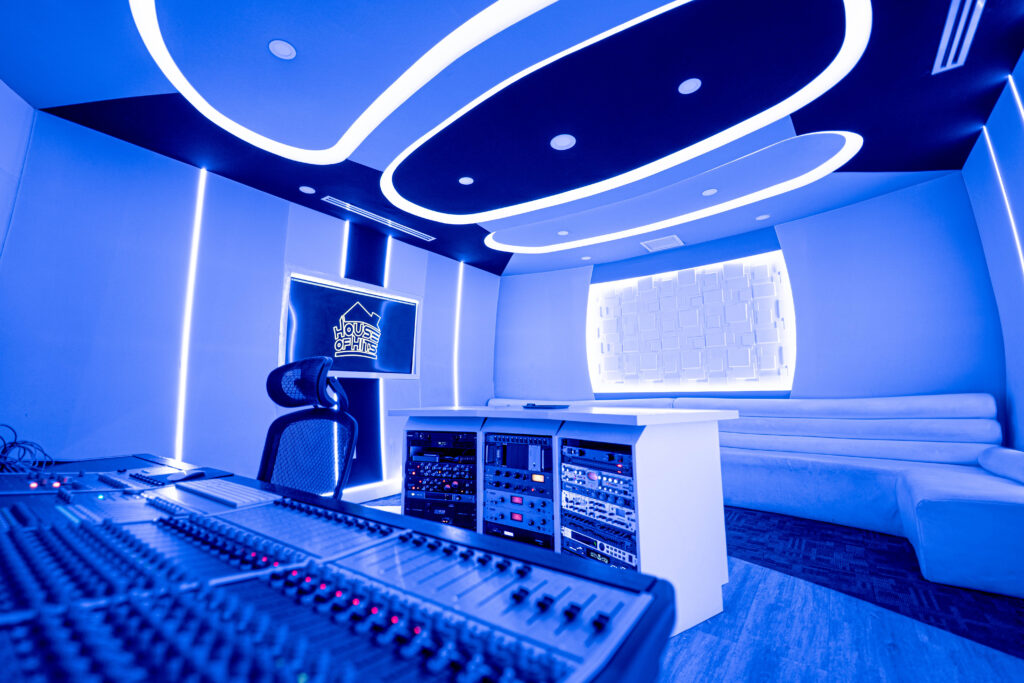 Rick Rubin
Rick Rubin has produced dozens of albums with artists spanning nearly every genre since he got his start in hip-hop back in the 1980s. This quote speaks to the importance of being willing to try new ideas:
"I never decide if an idea is good or bad until I try it. So much of what gets in the way of things being good is thinking that we know. And the more that we can remove any baggage we're carrying with us, and just be in the moment, use our ears, and pay attention to what's happening, and just listen to the inner voice that directs us, the better."
Avicii
How do new producers develop new ideas? The late-great Swedish producer Avicii gives a window into his process and explains that anyone can learn to make beautiful music:
"I always just sit down at the piano and make the main hook — what I want the track to be about melodically — and then I'll build everything else around that. But growing up, I did not play any instruments."
Dr. Dre
Becoming a great music producer is a life-long process. Like Avicii, Dr. Dre recognizes the importance of learning new skills and working diligently year after year:
"When I think of the future, I think a lot of Quincy Jones and how he is an inspiration. Look at the quality of his work over so many years. He didn't even make his best record — 'Thriller' — until he was 50. That gives me something to look forward to. Nothing pulls you back into the studio more than the belief that your best record is still ahead."
Quincy Jones
You never know when your big hit will come. So how did Quincy Jones stay ready for his big break with "Thriller"? By respecting the process and those whose work makes it possible:
"The relationship with a producer and an artist is really special. It's got to be love and respect, amazing mutual respect for each other because that's what makes a good record."
Nile Rodgers
Like Jones, Nile Rodgers wants producers to come to terms with their place in the art form. Here's how Rodgers has found success working with artists from David Bowie to Keith Urban and Michael Jackson:
"It feels like my job is to support people. I support artists. When I worked with a symphony, I sat in the third chair, not the first chair."
Pharrell Williams
Humility is key, and so is a willingness to learn as much as possible throughout your entire career. Take it from Pharrell's statement:
"Intake is everything. And that is, that's where you start to realize your ego has no business in our business. Once you think you know everything, it's only a matter of time. So I will forever remain a student."
Metro Boomin
Finally, remember that inspiration can come from places you never would've considered. Metro Boomin understands there's something to gain from any artist, even those outside of your favorite style:
"I try to take elements from all kinds of music. Even if I'm listening to anything off the wall, like Britney Spears, there might be a certain way someone did something that I can feel in some hip-hop flavor."
More Inspiration for Aspiring Producers
If you're looking for more music studio quotes and helpful music production tips, check out Mr. Mix and Master's blog. Founder and Grammy-winning producer Vinny DeLeon keeps the site up to date with useful guides that help aspiring producers find the right gear, choose a production style, expand their mixing skills and much more. Vinny and his crew are ready to help you take your tracks to the next level, so visit our blog today!