Tips For Choosing The Best Mastering Style For Your Mix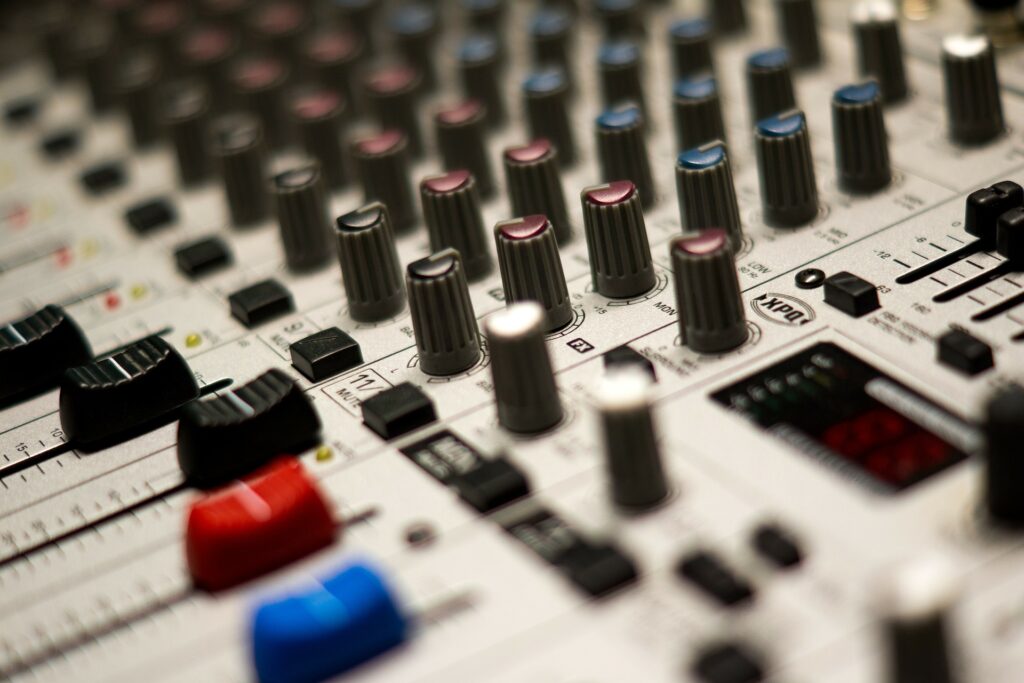 Mastering music is more than just tweaking EQs, adjusting compression, or varying limiters to affect the dynamics of a song. When thinking about music mastering style, we move beyond the basics to a more artsy level where we give the mix a bit of character.
What excites you when you listen to reggae music? The charm of the piano, the boldness of the bass guitar, and the enchantment of the blaring horn. And if we switch over to rock music, it is the piercing tune of the electric guitar and the ethereal vocals that keep us on the edge.
Reggae and rock are two different genres in music. This means that the mastering style you choose for either genre or any other music genre will be different.
But what is a music mastering style?
Simply put, a mastering style is finding a unique sound for your mix. It is choosing the sonic signature that will bring out the best in your mix. In general, there are three types of music mixing and mastering styles;
Balanced mastering style
With a balanced mastering style, you are looking for a good balance between the low and high ends. The low ends sound fuller, but not weighty, while the high ends sound crystal-clear and articulated. If you are new to mastering music, this is a safe place to start.
Once you learn how to balance your mix, then you can start tweaking it with the other styles.
Warm mastering style
In this kind of mastering, you are trying to keep the low and mids rich and full. You soften the high ends to make them softer and more intimate. Warm mastering style is all about adding weight to the tracks to make them richer. If you are dealing with a harsh sounding mix then this is the best mastering style to fill out the harsh mix.
Open mastering style
Here you are targeting the mid ranges and the low ends. You make the mid-ranges livelier and more open. You give the low-end a solid punchy sound while maintaining clarity and articulacy in the entire mix. This type of mastering style is perfect for fast tempo songs, those with a BPM of 140 and above.
Which is the best music mastering style for you?
The type of mixing and mastering style you choose depends on the overall feel you want to achieve with the mix. Are you going for a warm, smooth, or punchy feel in your tracks. Do you want all the songs in your albums to sound the same or you want each track to have its personality?
Steps for choosing a music mastering style
Choose a sound
Have an idea of how you want your song to sound. Are you looking for a country, soft rock, or country feel? Do you want a reggae tempo or the entire song need a hip-hoppy punch?
Do you want your mix to oscillate between genres? You have heard of modern style songs that start with a hip-hop beat and switch to a dancehall feel in between (especially if a reggae artist is featured). Are you blending country and RnB?
Determine what sound you want to achieve in your mix. This gives an idea of the type of mastering style tools you are going to use.
Reference your mix
Find a commercial song in the same genre your mix is in. Study how the song was mastered and the different music mastering styles that were used. Study the EQ contour, the levels and frequency range in each element used, as well as the dynamics.
Referencing your mix to a commercially mastered track speeds up the process of finding a mastering style. Also, a reference mix helps you identify parts in your mix that need a little revising. You go back to the mixing phase more confident on what to improve before going back to the mastering phase
Test the different styles
There is no harm in running your mix through the different music mastering free styles before finding what you are looking for. Even when you compare your track with a commercial referencing mix, you may still want to come out with a unique and different sound.
Perhaps your song will sound great with a warm style at the beginning and finish up with an open style at the end. No harm in doing this especially when you want your song to tell a story of its own. What happens when you increase the loudness? Do you like the song better when you compress it further?
Go out on your way and research on new music mixing and mastering styles out there. Join mixing and mastering forums and see what music mastering trends other audio engineers are using.
A reference mix is only a point of reference. It is okay to take this reference point and play around with mastering styles until you achieve what you like.
Remember, music mastering is all about emphasizing your production style. The mastering phase improves your original mix and masterings styles are tools you can use. As long as you are following the rules of commercial music mixing, have fun experimenting with various mixing styles.
Fun Fact
The band Queen became famous because they were not afraid to experiment.
Get a second opinion
Feel free to seek advice from a Mixing and Mastering professional. A professional mastering engineer has more experience with mastering styles and they can tell what your song needs to sound better. They are also well-versed in the modern mastering styles available today.
You could also visit any music production website that provides online mixing and mastering services. All you have to do is send your song to the professionals, let them have a listen, then they will circle back to you. Also, give them an idea of what you are trying to achieve with your mix.
The mixing and mastering online professionals will circle back with the right mastering style for your mix. At Mix and Master, we are more than glad to help you with choosing the best mastering style for your tracks. We are RIAA diamond certified, have 4 Grammy nominations to our name and went over 48 times platinum in 2019.
We are your go-to experts for all your mixing and mastering needs.
Finally
Do you know what music mastering style fits the sound of your mix? Find inspiration in professionally mastered songs in the same genre you mixed in. Study the mastering styles used and see how they can improve your mix. And since you are an artist do not be afraid to experiment with different music mastering styles until you achieve your unique sound.
And if you need help on music mastering styles or want to know more about mixing and mastering services , hit us up!