6 Best Hardware Synths For Beginners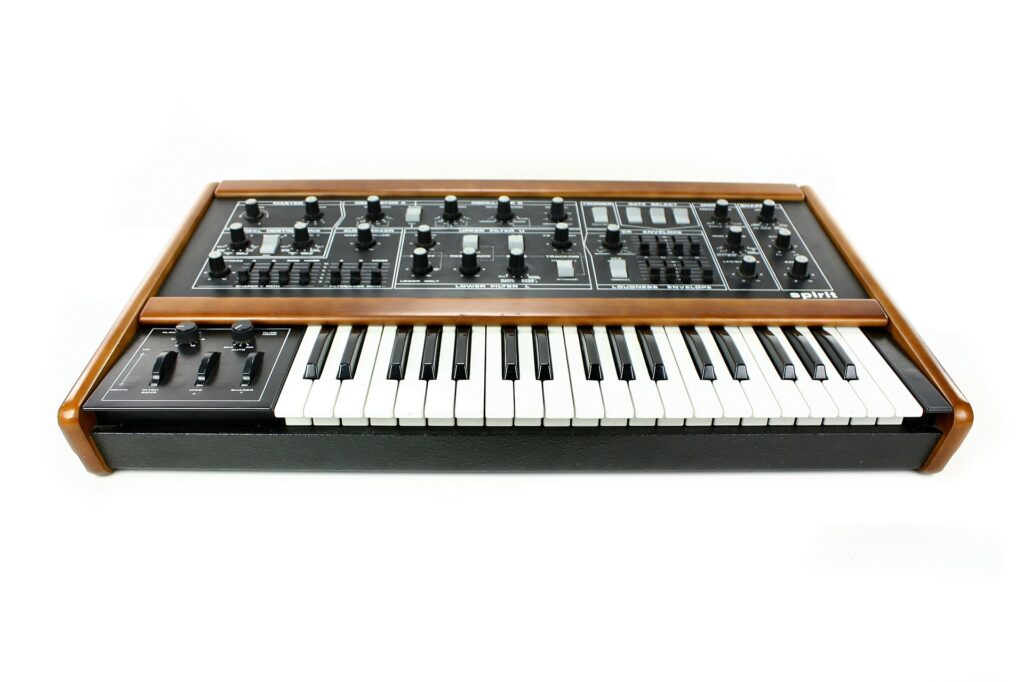 If you already know what a synth is, then you understand it can be a game-changer for your mixing and mastering projects. What's more, synthesizers come in all shapes and sizes to suit different mixing needs.
Picking the right synth as a beginner can be a challenge. With the plethora of audio mixing synths out there, both digital and analog, getting the best sync for your mixing needs can be daunting.
Fortunately, we gathered the best synthesizers for you. In our years of producing, we have found these synths to be the best for beginners as well as veteran producers.
Take your music to the next level with mixing and mastering services from our 127x Platinum audio engineer. Order now!
Best synths for beginners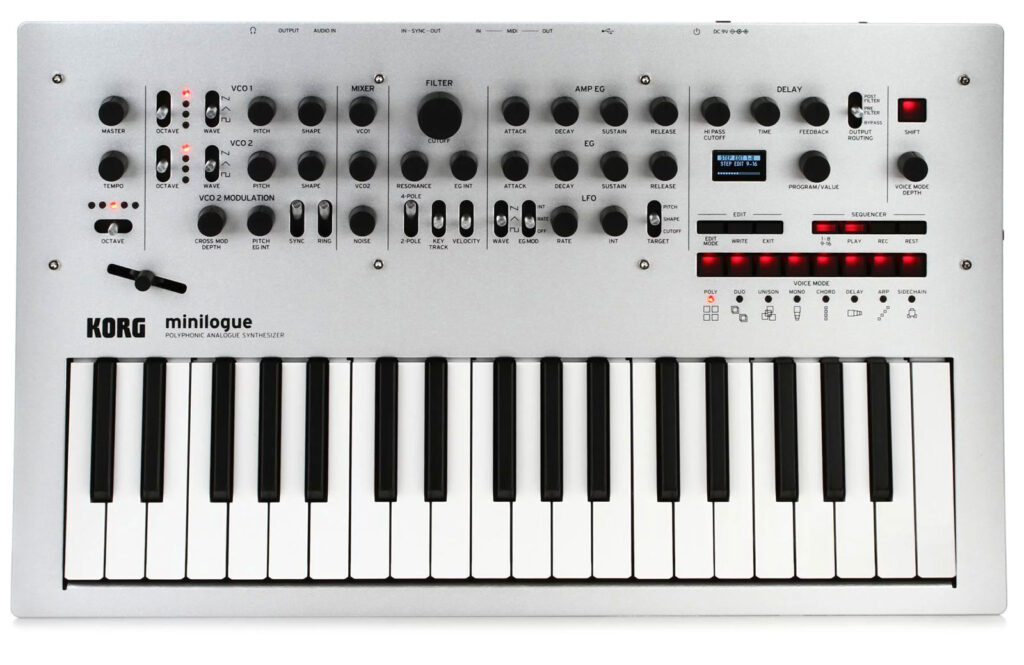 A lot of A-list artists swear by this synthesizer. The Korg Minilogue is an analog synthesizer with pre-installed editable presets. If you are a mixing engineer, you will appreciate the creative freedom presented by this 16-step polyphonic synth.
You have over four polyphonic voices to tweak to sample and tweak to your liking. There are dedicated buttons that allow you to affect your end sound as you play it. If you are planning to launch a career as an EDM Dj, this synthesizer is what you should get.
Featuring an analog engine, Korg Minilogue synth features a velocity-sensitive keyboard. The entire control set is intuitive, and you will appreciate the editable audio presets installed in the synth. The built quality of the synthesizer is commendable as well.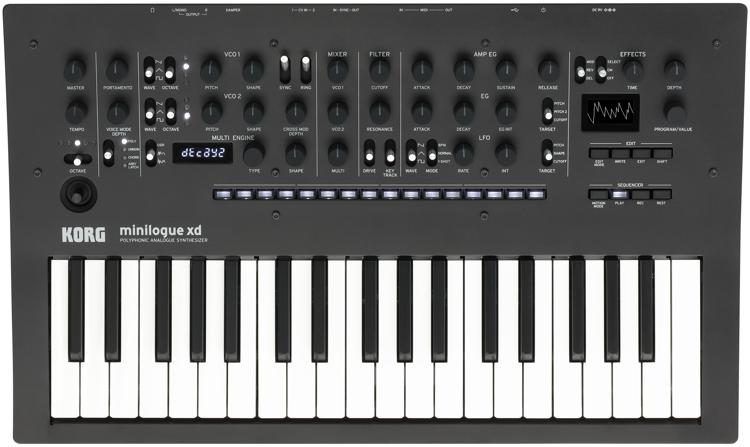 Compared to its predecessor, Korg Minilogue XD offers more features and effects for the seasoned audio engineer. Supporting both analog and digital synth engines, this synthesizer provides more versatility when creating your polyphonic sounds.
You will notice the monologue and prologue synth elements borrowed from the previous Korg Minilogue. This synth comes with a digital multi-engine and effects that are fully customizable. A new feature is an inbuilt joystick for realtime audio control.
With over four polyphonic voices and a plethora of effects, there is no limit to the sonics you can build on this synthesizer. Korg Minilogue XD has a chic design made of wood and metal. It looks great and will last you years before your next upgrade.

The Behringer Neutron synth is quite affordable for anyone new to producing. This synth has a semi-modular design for an intuitive linear mixing experience. Connect the synth to a keyboard or computer and start exploring its endless analog options.
Behringer Neutron maintains the original circuitry of its predecessors. It means you can achieve similar analog sounds inspired by the likes of Jan Hammer and Rick Wakeman. Embrace the past while exploring the feature of paraphonic sounds with this synthesizer.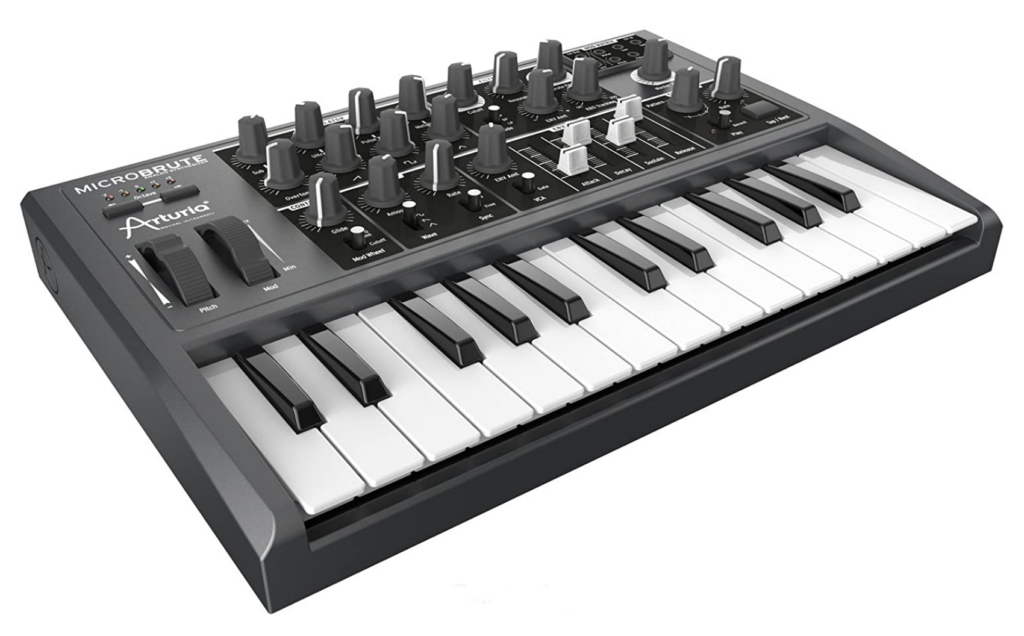 Arturia Microbrute synthesizer is ideal for audio engineers who relish a hands-on experience when mixing. Built on an analog engine, this synthesizer achieves the most classic sounds you can imagine.
You have four oscillator shapes- triangle, saw, square, and sub- that can be combined for unique sounds. Each oscillator has a dedicated signal enhance, ultra-saw, pulse modulation, and Overton. Furthermore, Arturia Microbrute has dedicated knobs for launching various filters.
This synthesizer is perfect if you are looking for a monophonic sound. An inbuilt Steiner Parker multi-mode filter adds a unique touch to your sonics too. You also have outlets for connecting your headphones, 5-pin MIDI, and USB Midi.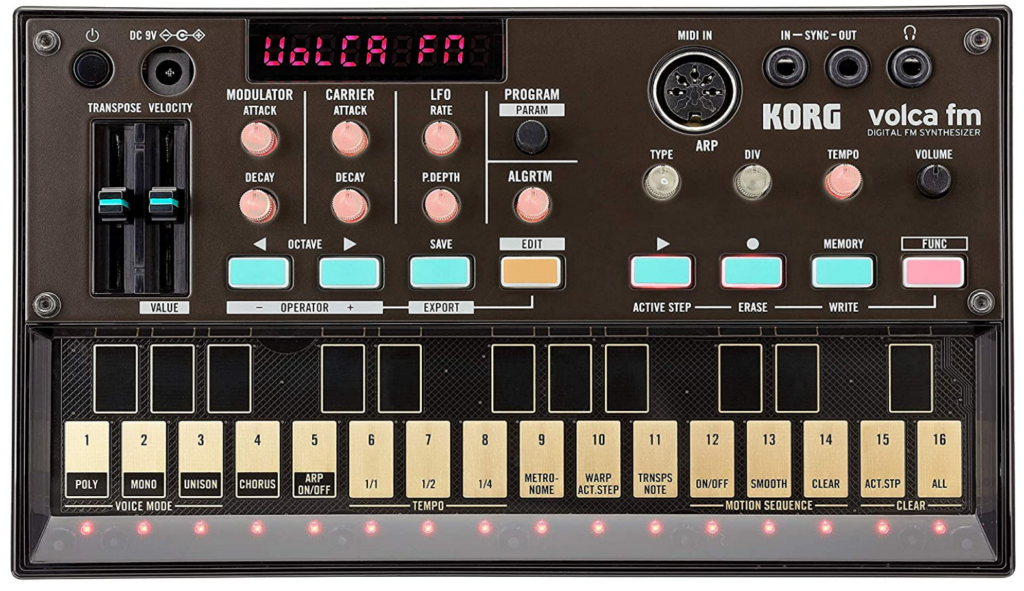 The rustic vibes on the Korg Volca series inspire you to create analog sounds that are out of this world. One advantage of the Korg Volca series is that each synth dedicates itself to specific sounds. Currently, the Volca series comprises of
Volca Keys
Volca Kick
Volca Bass
Volca NuBass
Volca Sample
Volca FM
Korg Volca FM is for the engineer working with FM sounds. This synthesizer has 3 polyphonic voices and plenty of customizable stock sounds. The rib style keyboard may feel tiny at first, but you gradually grow into it.
Korg Volca FM lets you create catchy sounds that can rival Rockwell's "Somebody's Watching Me". Or travel down to the Shona Tribe in Africa and mimic their angelic Kalimba sounds. With an inbuilt multi-touch keyboard, your sonic options are endless.
Korg Volca FM's body is all plastic and lightweight. It is portable and has several ports for easy plug-n-play. Korg Volca synthesizers have a design inspired by the Yamaha DX7. They also borrowed and improved some of the DX7's sonics.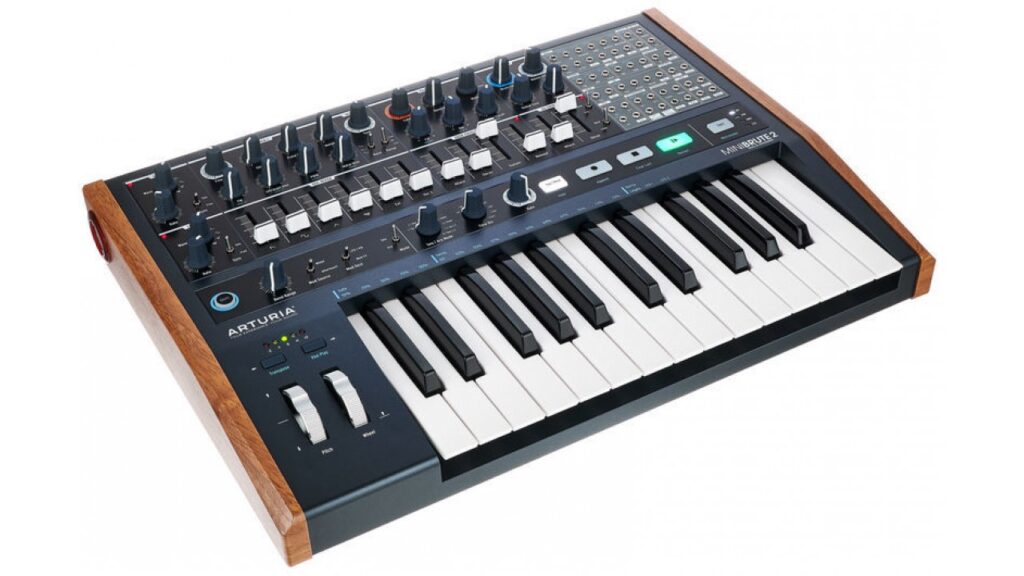 The Arturia Minibrute 2 picks up from where the original Arturia left. It even maintains the Steiner Parker multi-mode filters audio engineers love. As an analog sync engine, this synthesizer has some of the best polyphonic sounds yet.
Unlike its predecessor, Arturia Minibrute 2 is a semi-modular synth. The inbuilt oscillator generates triangle, saw, and square waves simultaneously. Dedicated filter knobs allow you to alter sounds as they play live.
The woody outer cover gives this synth a rustic vibe. We also cannot fail to mention the RGB backlit keyboard that adds to the synth's aesthetics.
Create cool and funny arcade sounds reminiscent of Supa Mario. But if you want to get down to business, this synth will create ethereal intros like in Enya's Boadicea.
Do you need help with mixing?
Are you struggling to achieve a unique sound that mimics analog synthesizers? Or perhaps you have been working with digital synths and want a professional to listen and evaluate your end sound?
If that is you, we at MixandMaster are ready to help. We have years of experience mixing and mastering tracks for established and upcoming artists. Some of our songs have scooped billboard awards and earned us RIAA Diamond certification. Oh, and we went platinum too- 48 times exactly.
Why are we telling you this? So that you can trust our professional online mixing services. Send your mix over to us and produce a professional end sound for you.